Due to TALA's large following I knew I had to create something that would stand out to a contemporary brand. A colleague and I were discussing the job listing and thought it would be interesting for me to spoof their ad but in my own way. I used Instagram's post and caption format to explain why I would've loved to be considered for the role.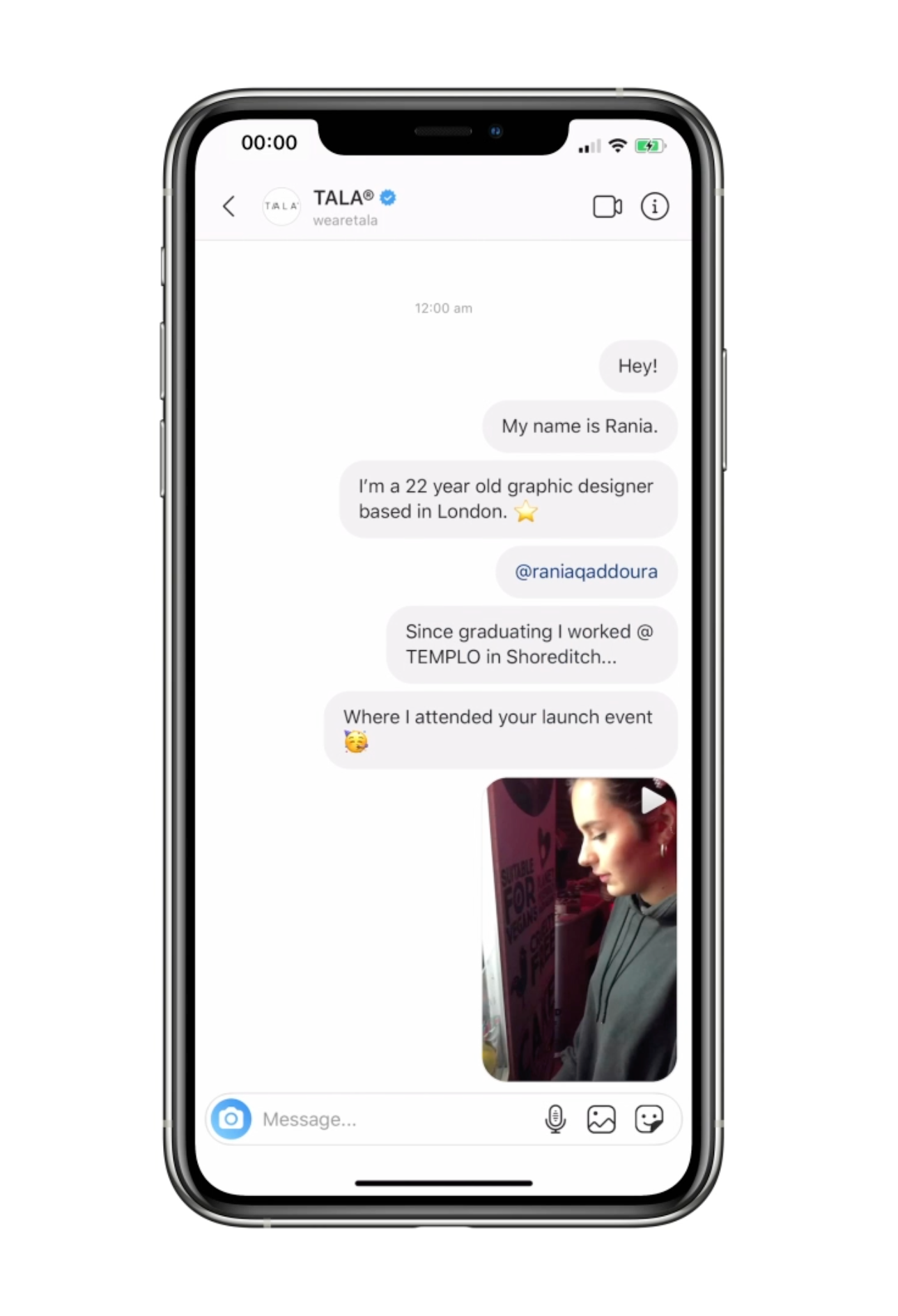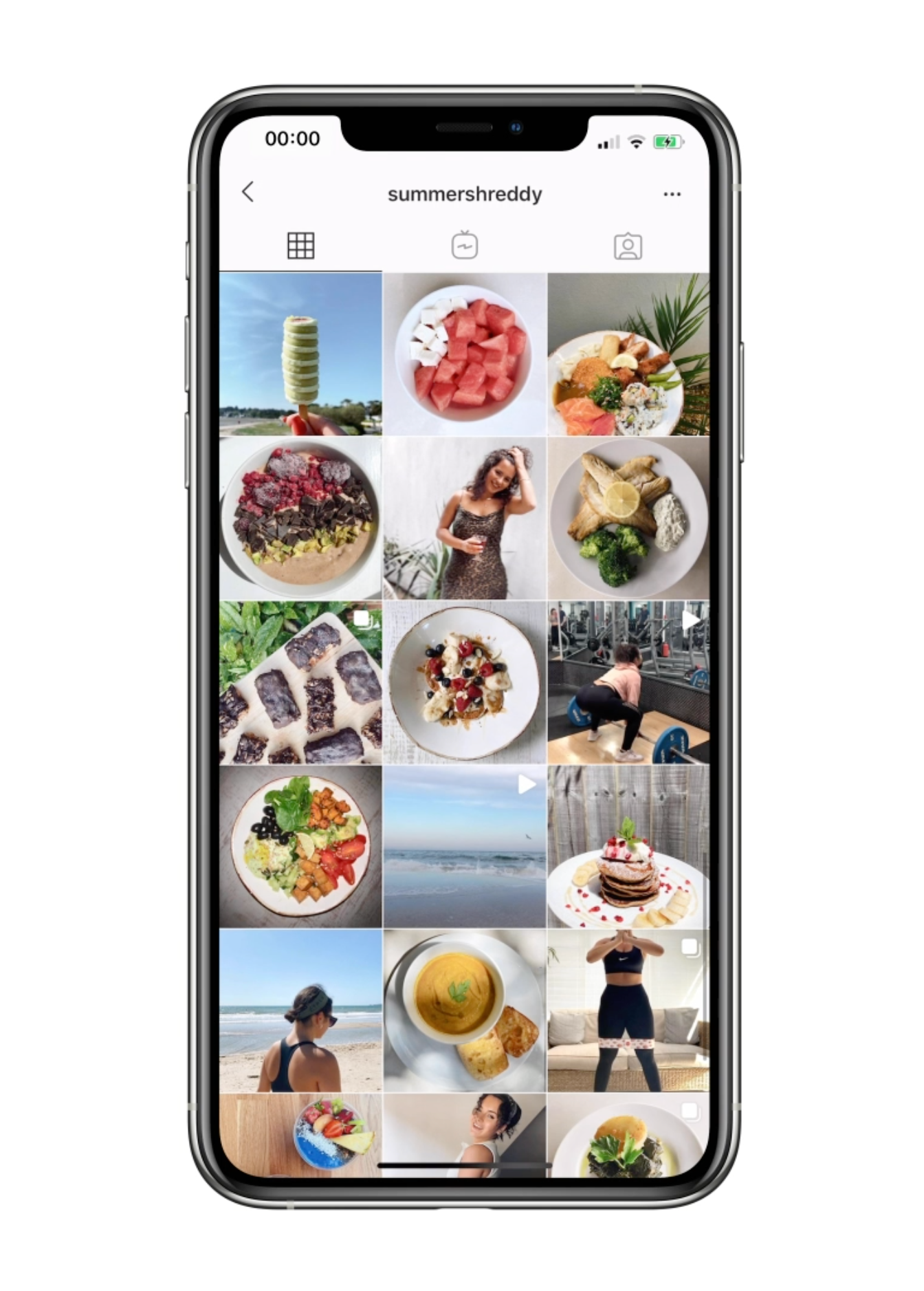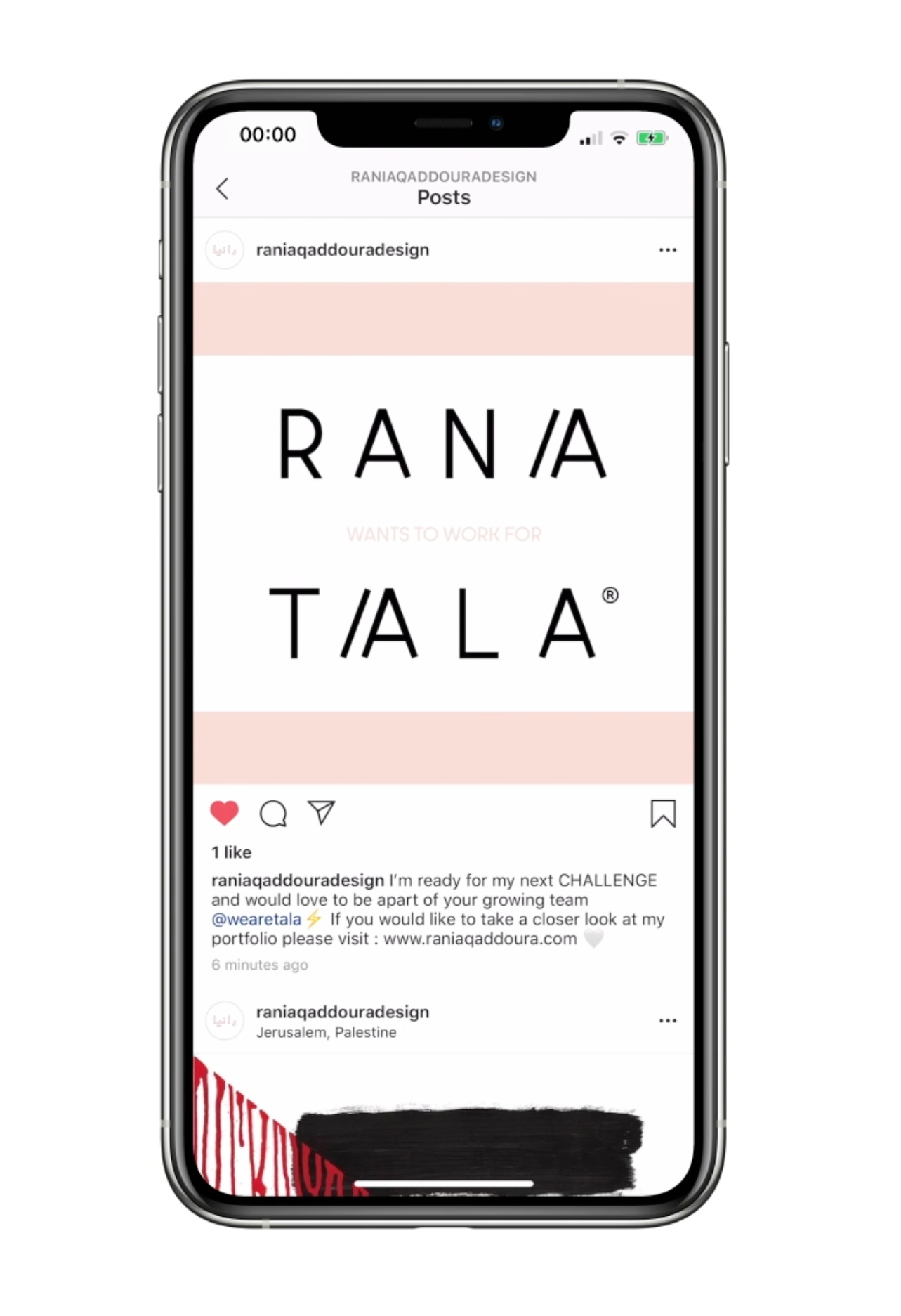 The brief of this task was to discuss the ways in which I would reignite interest in a chosen product (the Haize Windbreaker Set), one month post launch and to think about the directions in which I see TALA going in the future, as well as discussing my personal interests and skills.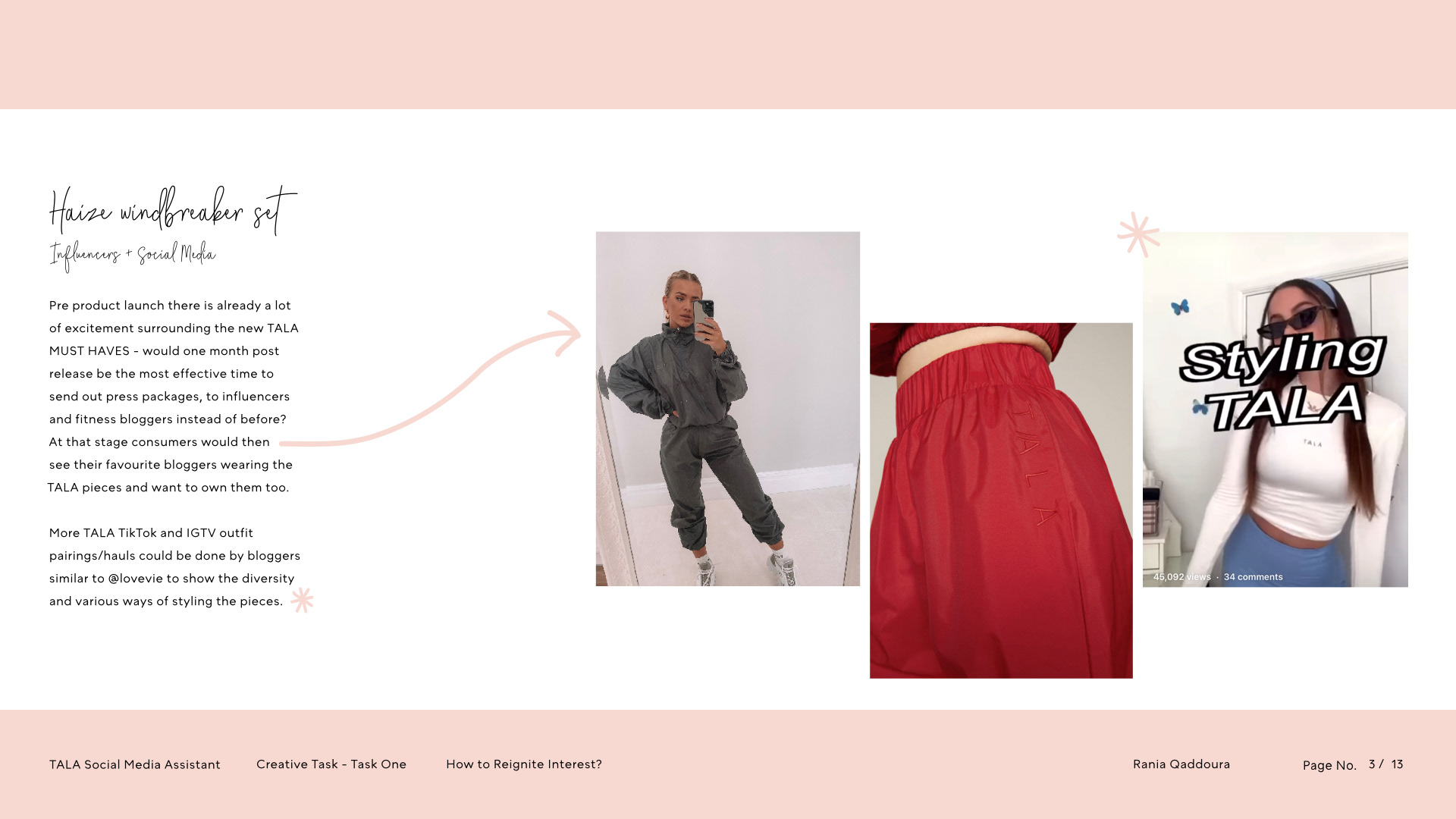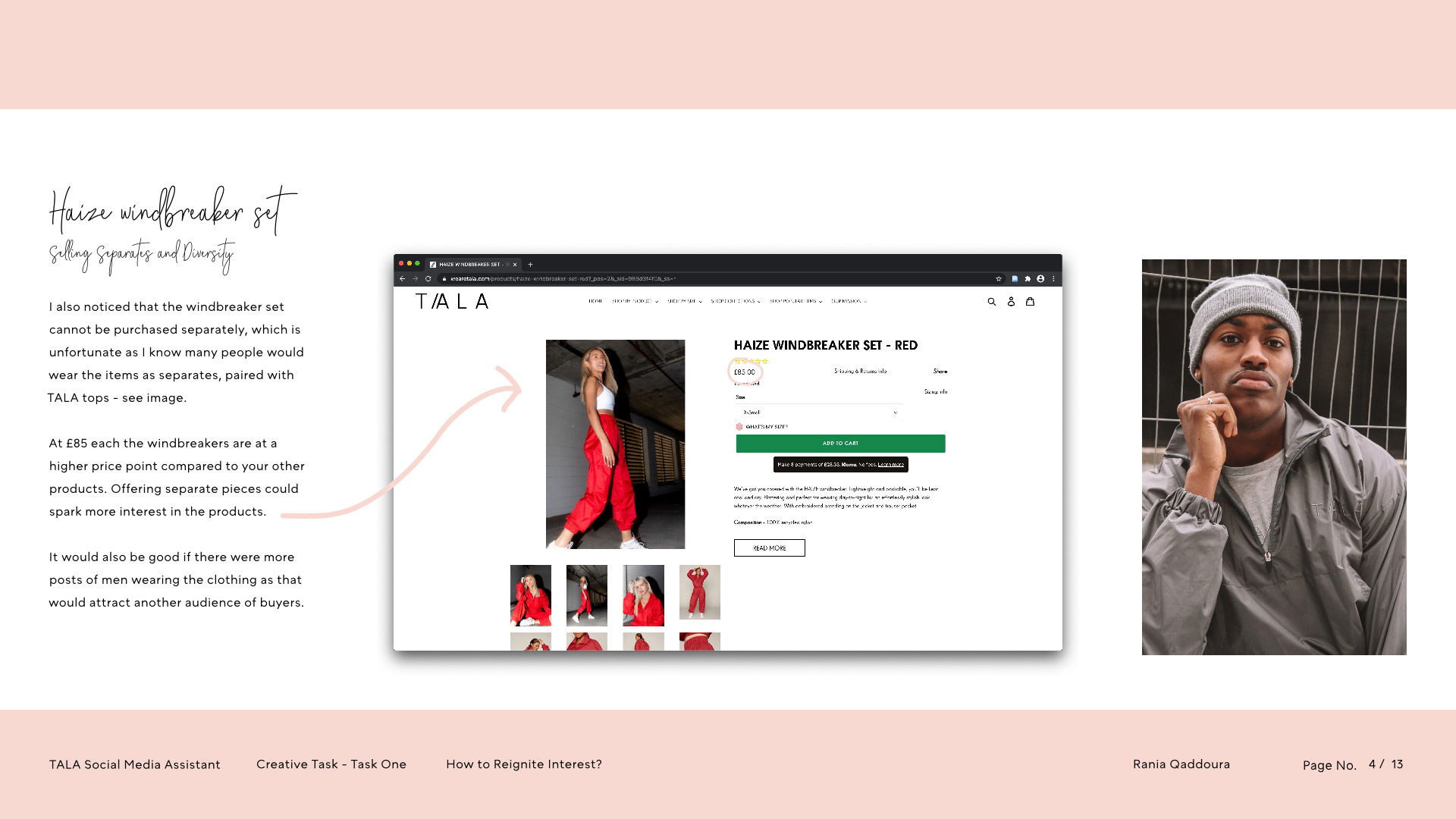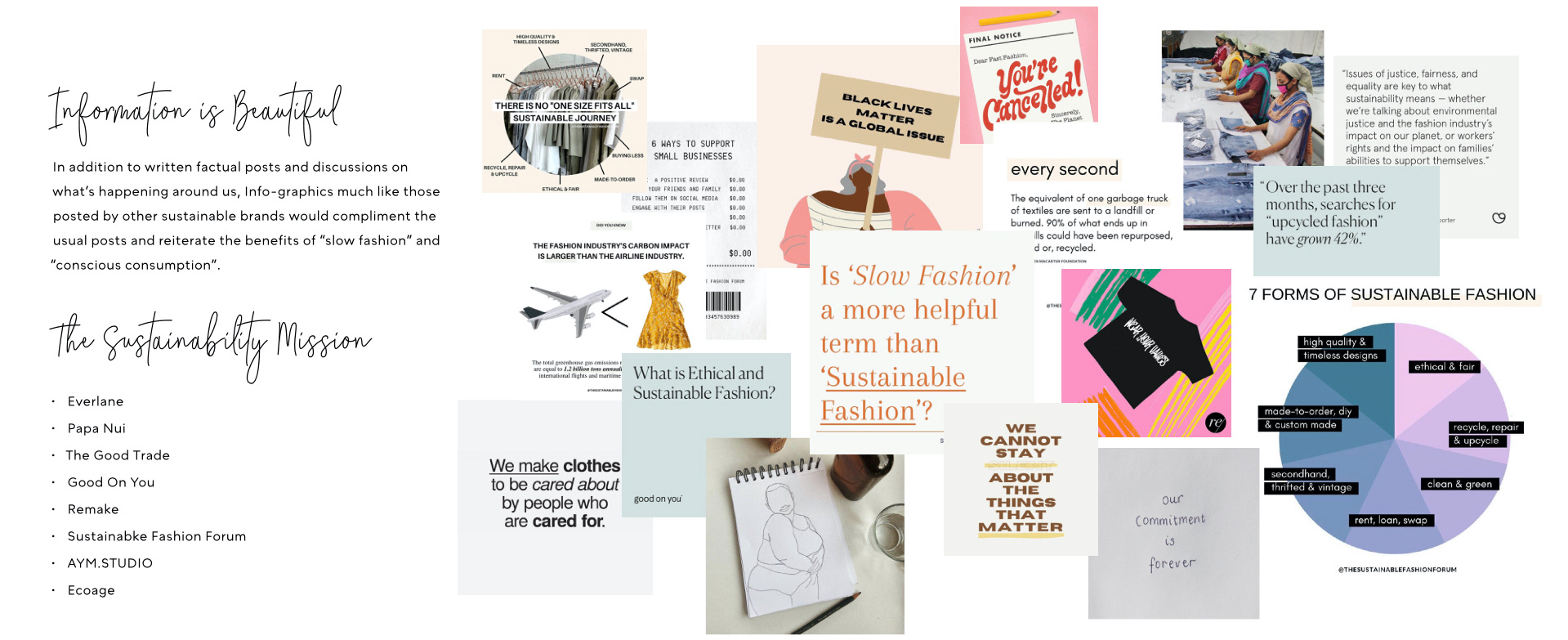 Here I focused on celebrating their USP of being a sustainable and ethical brand, highlighting the benefits of "slow fashion" and "conscious consumption" and showcasing their up cycling process.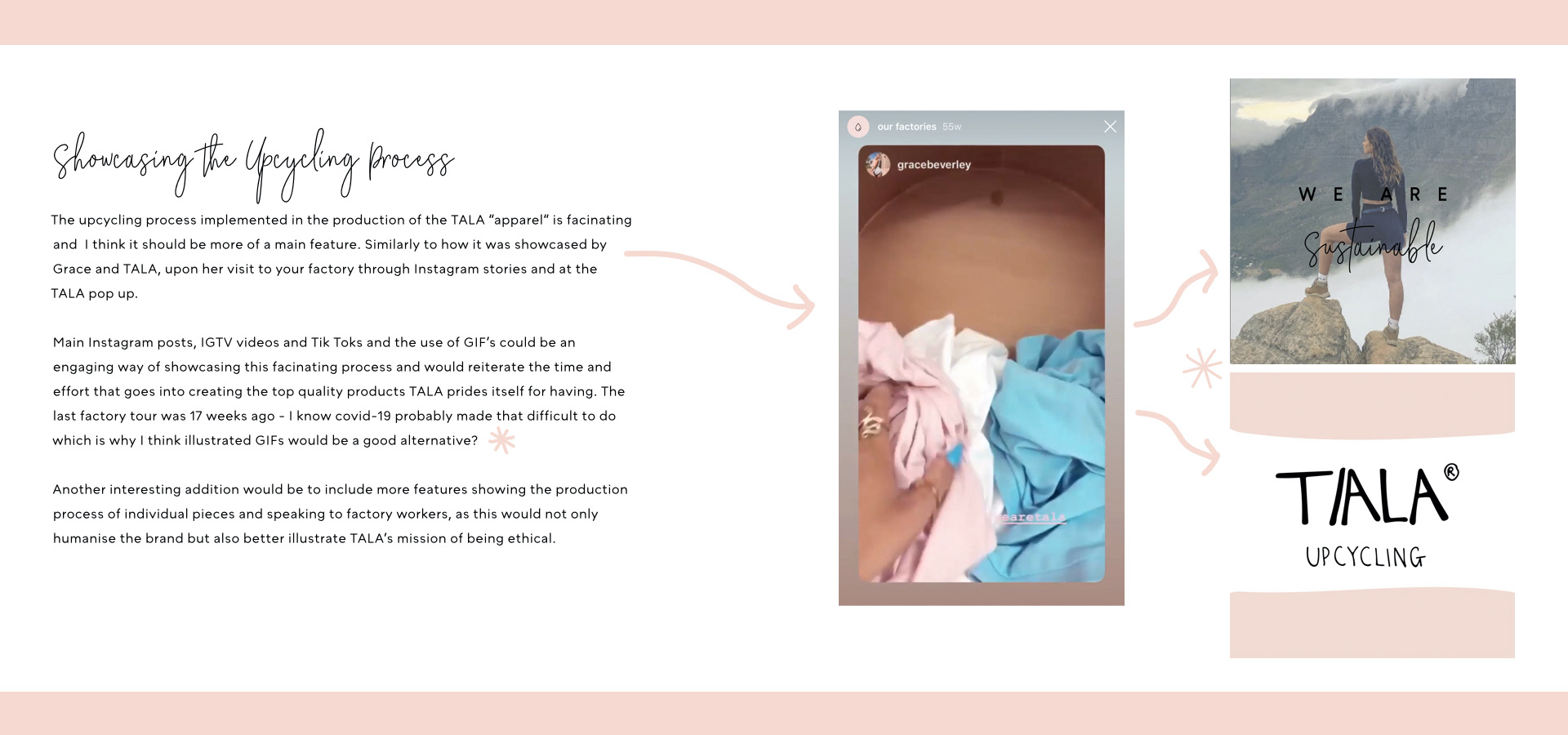 Further to my point in Stage 2, TALA is one of the few affordable sustainable and ethical brands out there. I thought it would be interesting to bring the element of sustainability into their campaign shots whilst maintaining the contemporary TALA aesthetic, celebrating fitness, diversity and the importance of 'slow fashion'.

​​​​​​​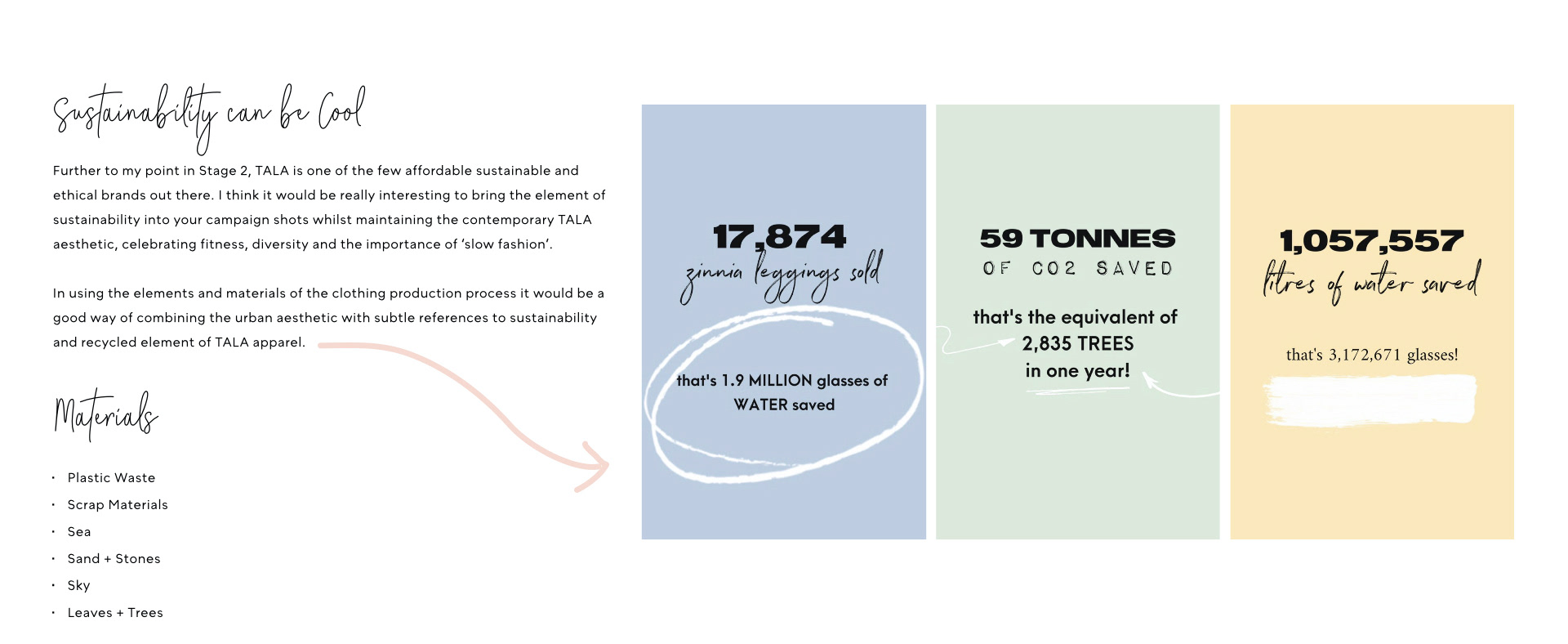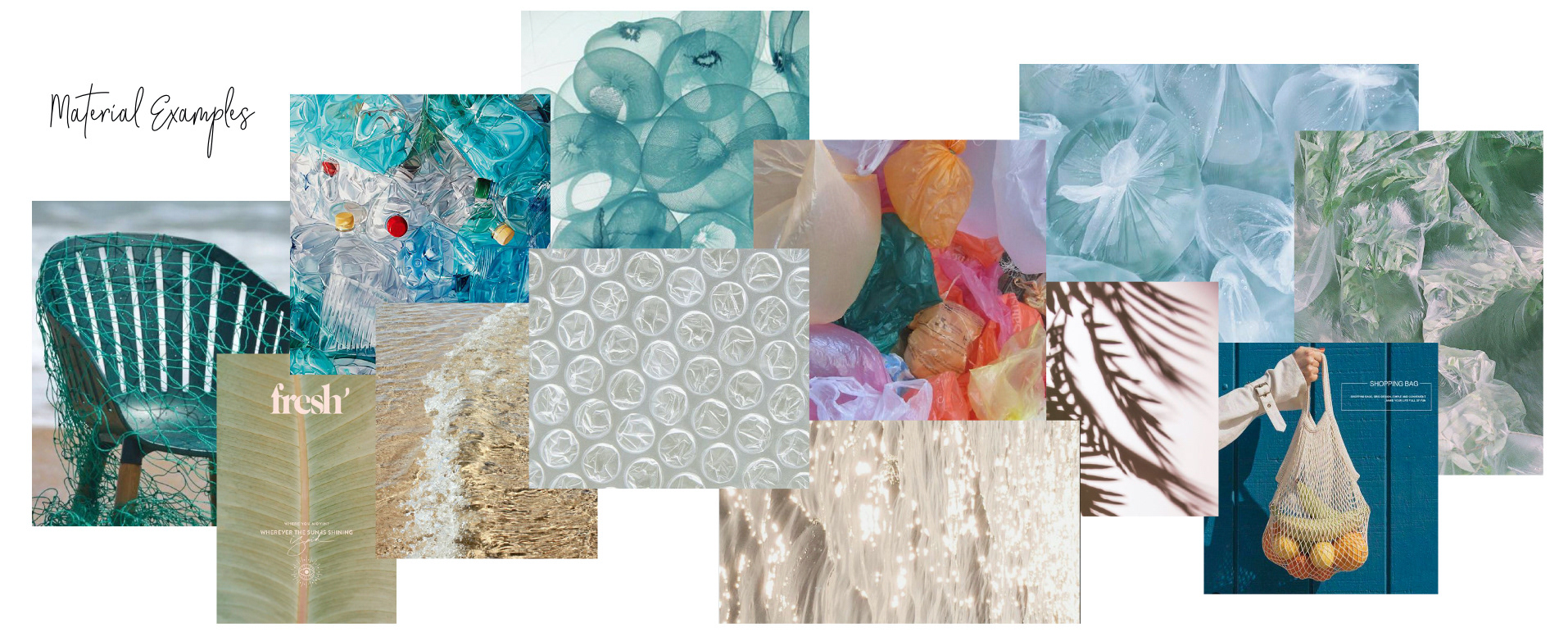 In using the elements and materials of the clothing production process I thought it would be a good way of combining the urban aesthetic with subtle references to sustainability and the recycled element of TALA apparel. Materials including: plastic waste, scrap materials, the sea, sand and trees, were used. Below you'll find the outcome of the photoshoot and a social media mockup.
Upon reflection the experience reminded me of the vast opportunities that come with being a designer and reignited my interest to work within art direction, social media in addition to traditional graphic design.