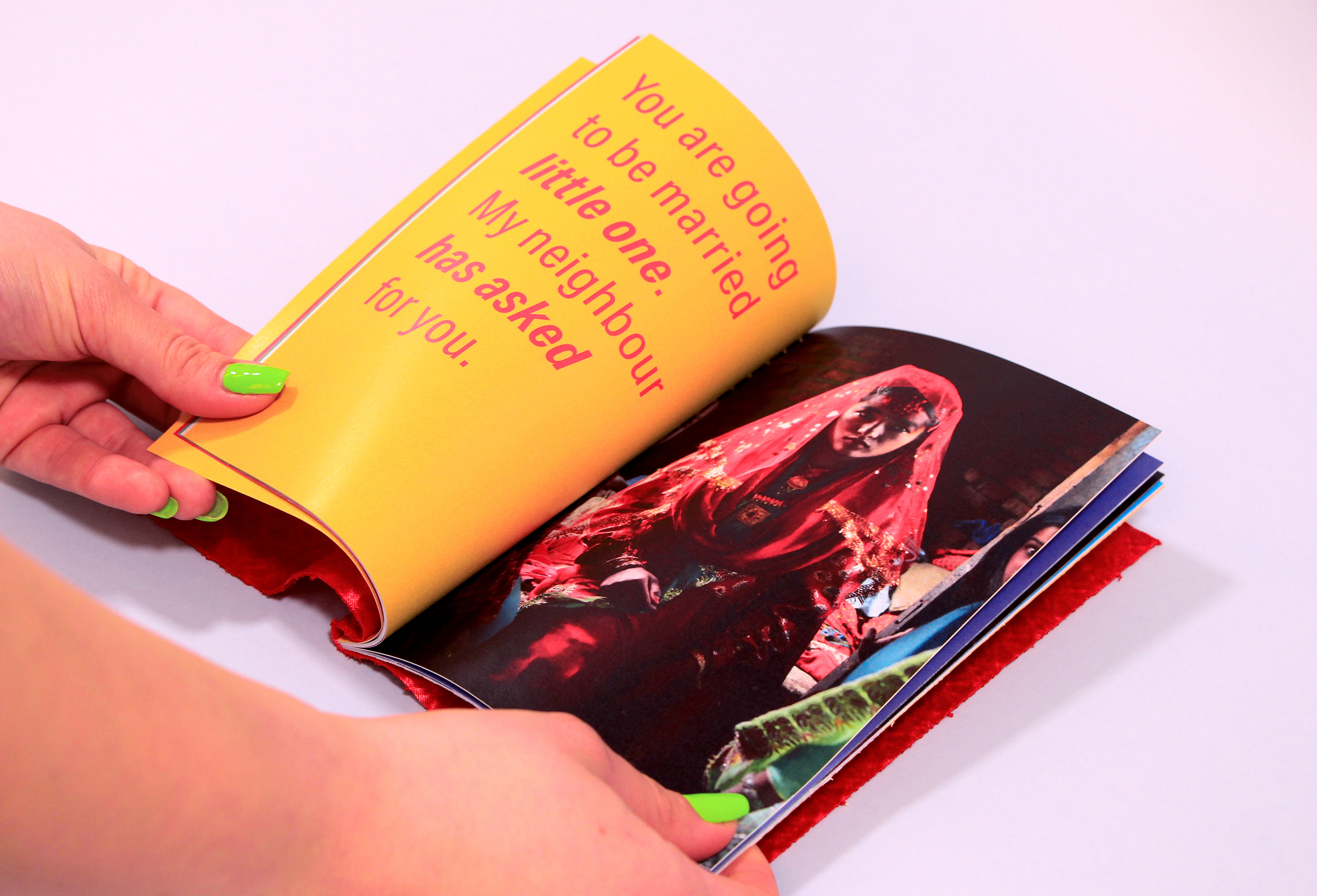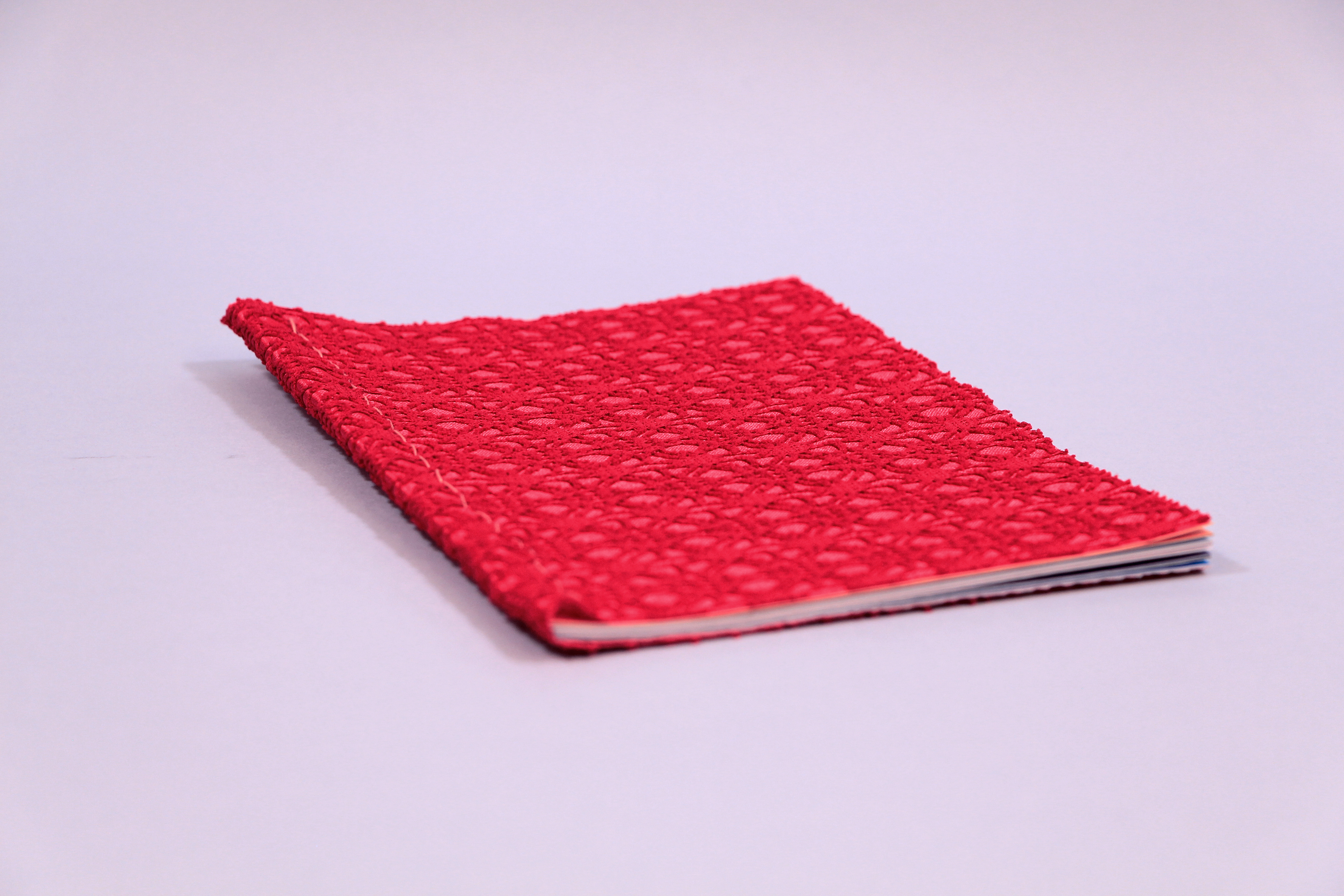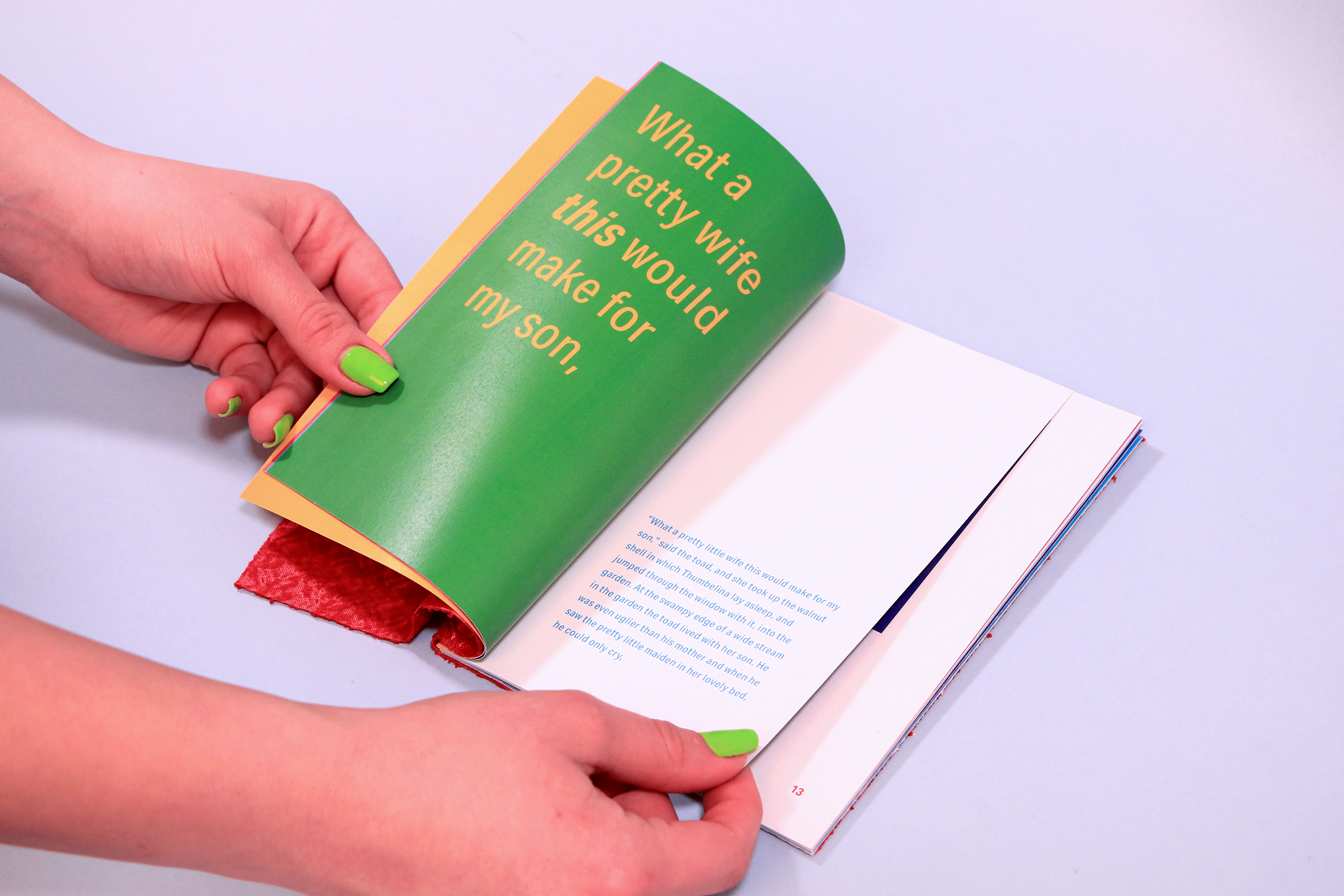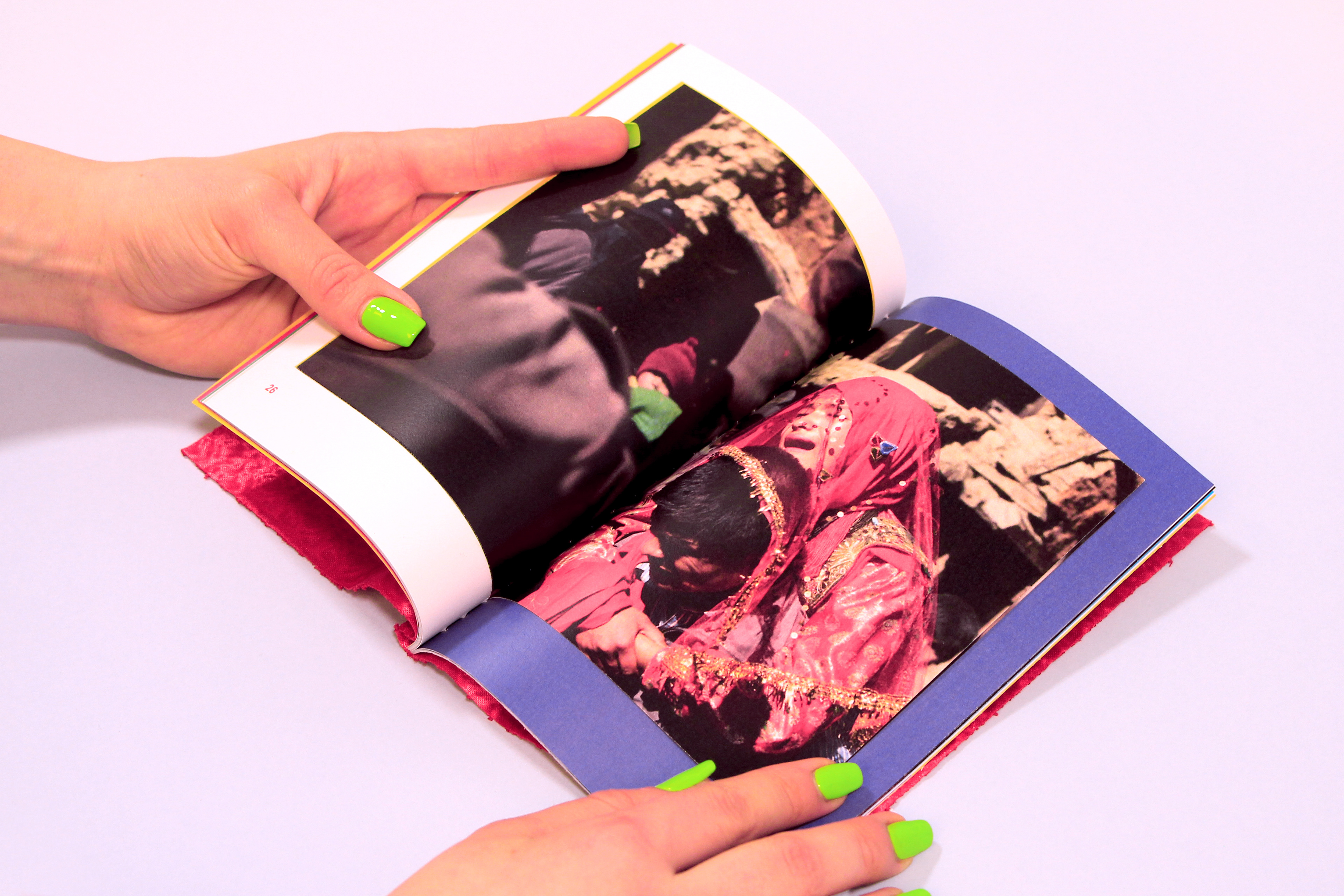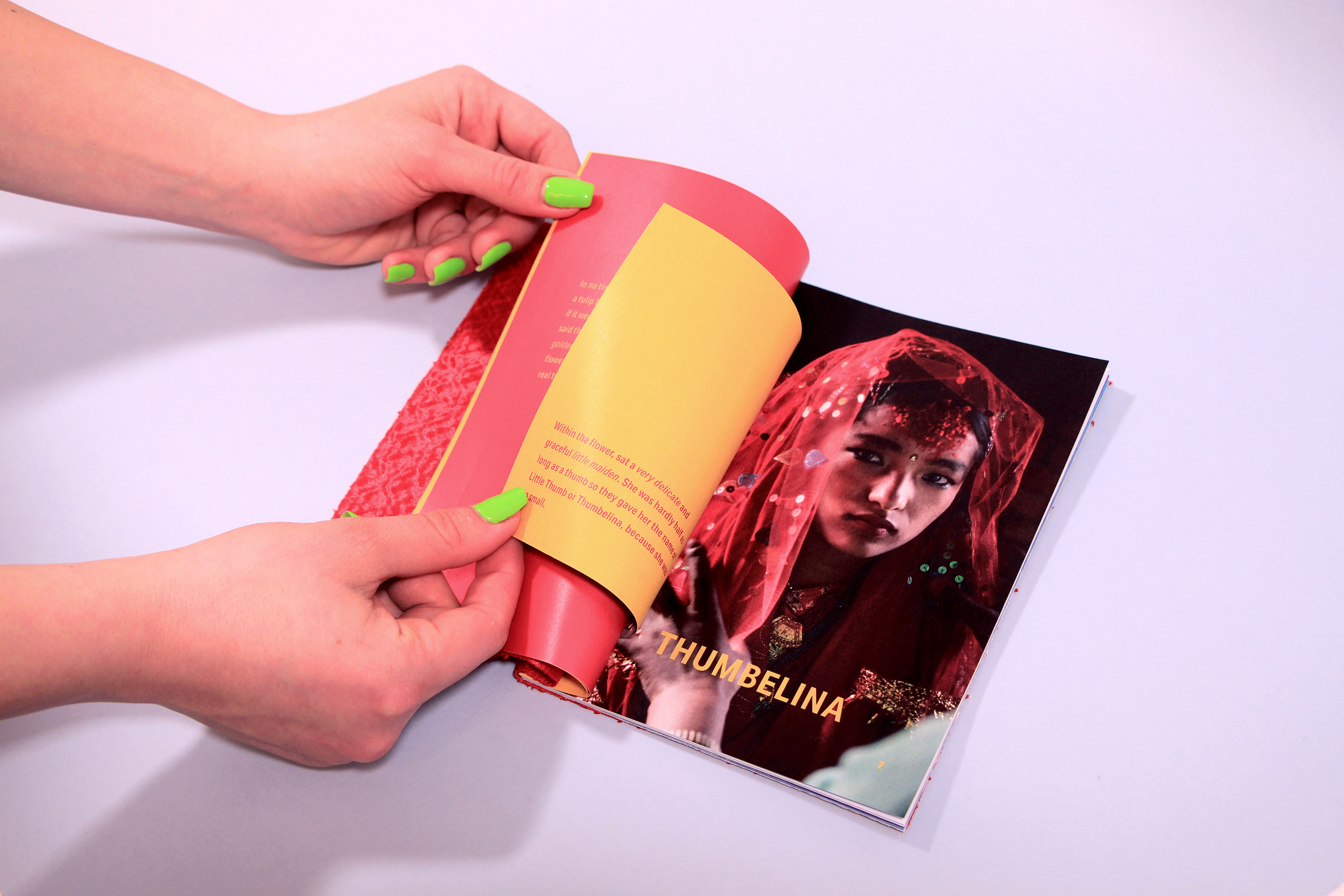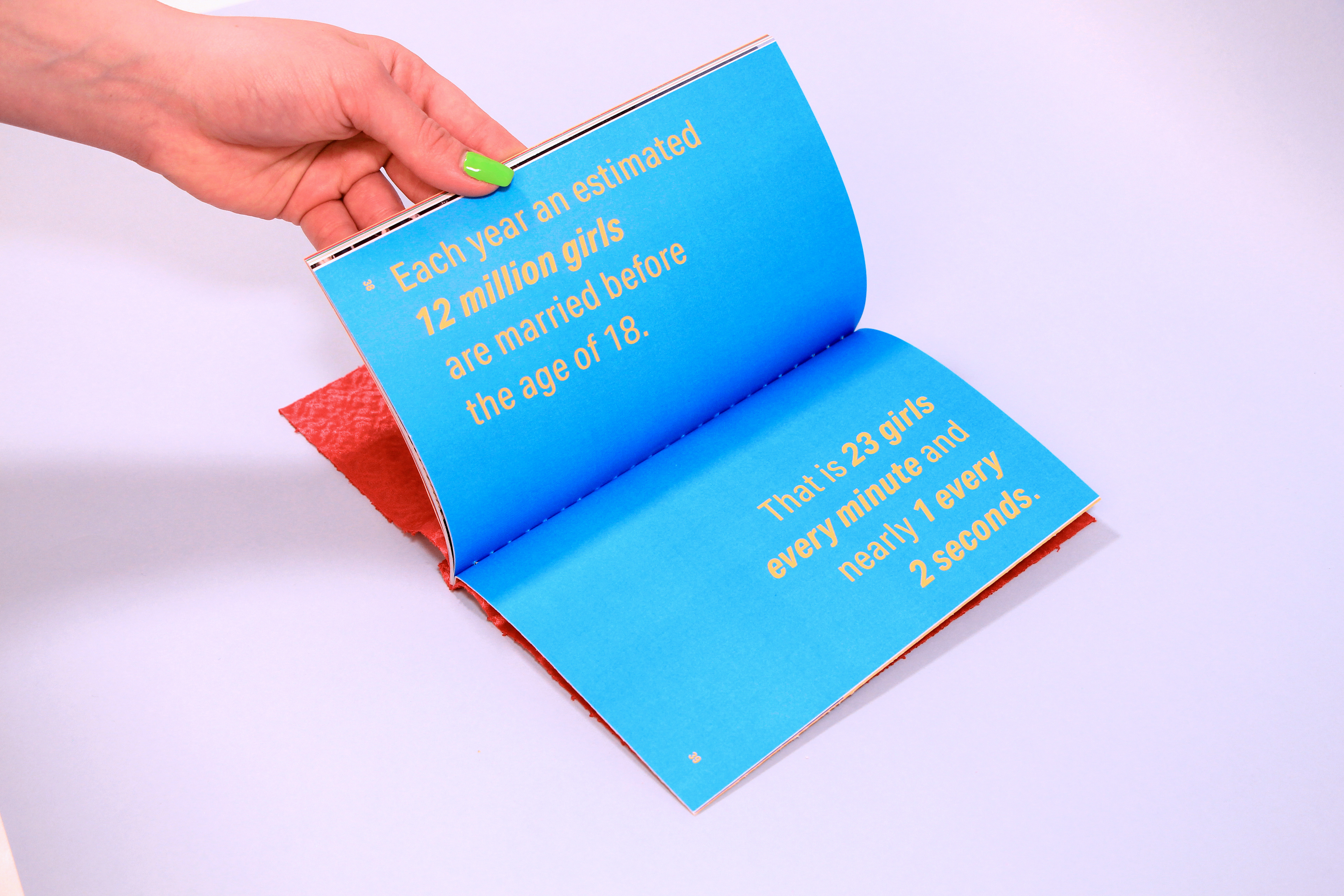 When researching into the issue of child marriage I found how this is a reoccurring problem that not many know about. Eventually I came across the 'Too Young To Wed' photo series created by Stephanie Sinclair, which includes raw images of child brides from across the world on their wedding day. By definition child marriage is any formal marriage or informal union where one or both of the parties are under 18 years of age. ​​​​​​​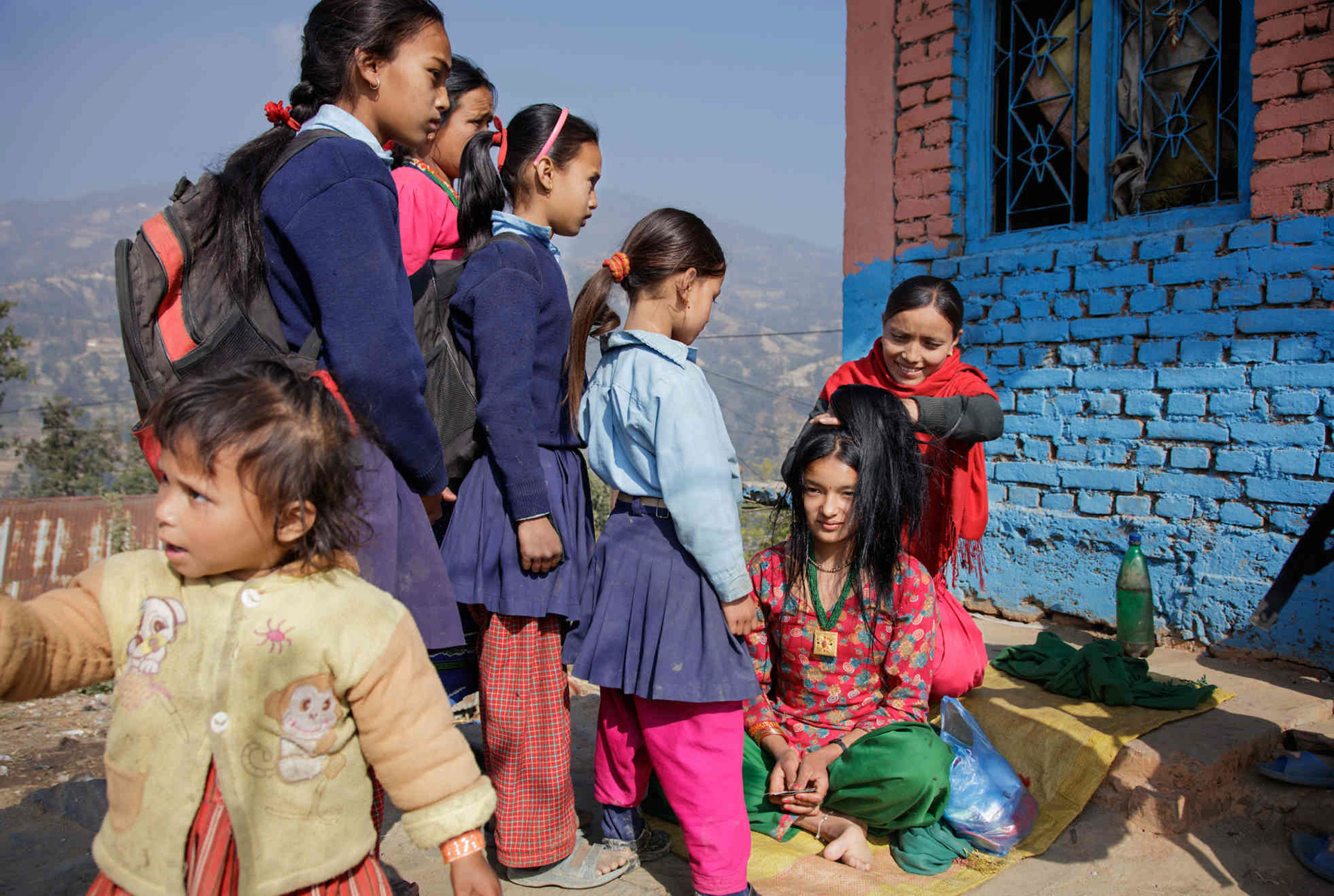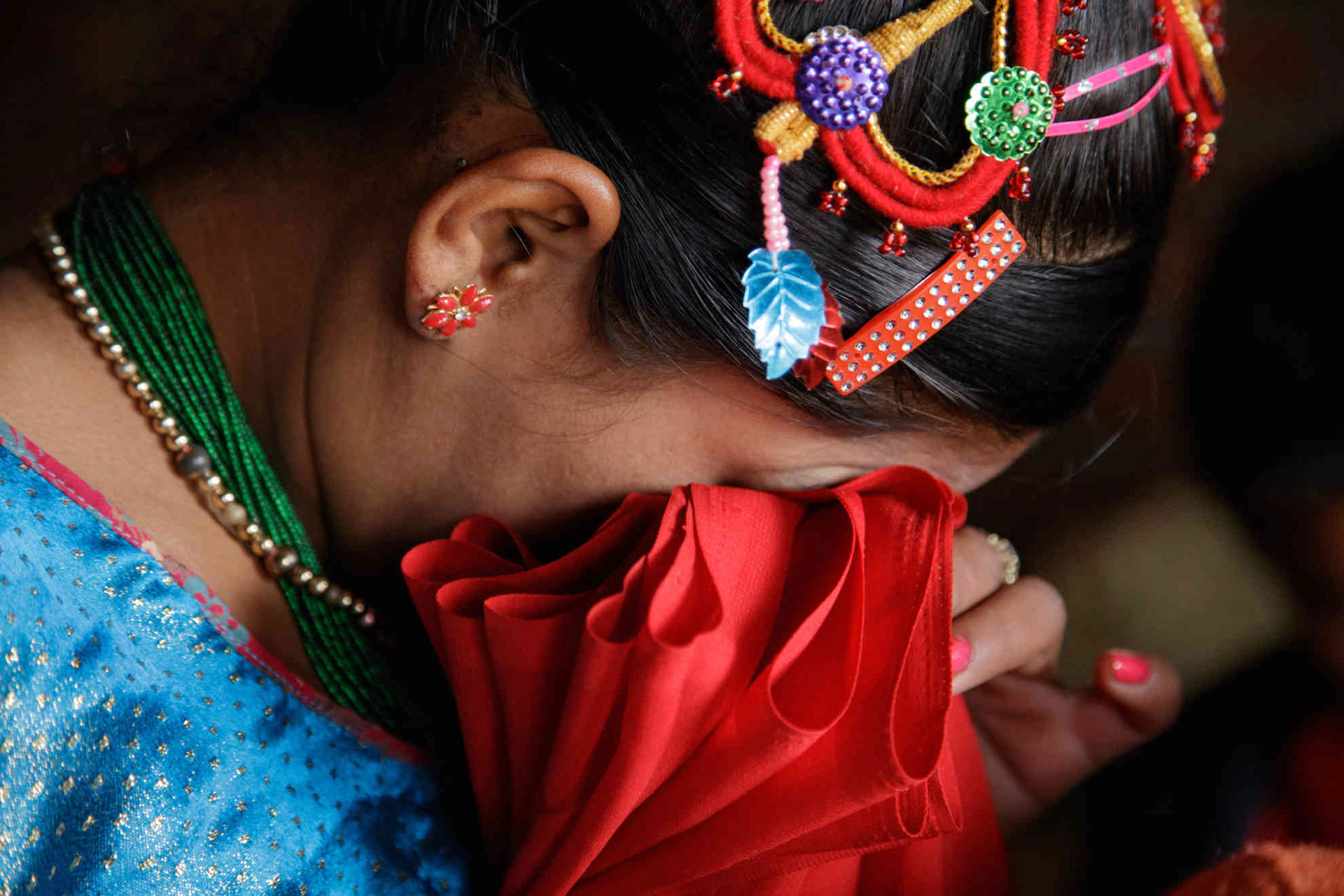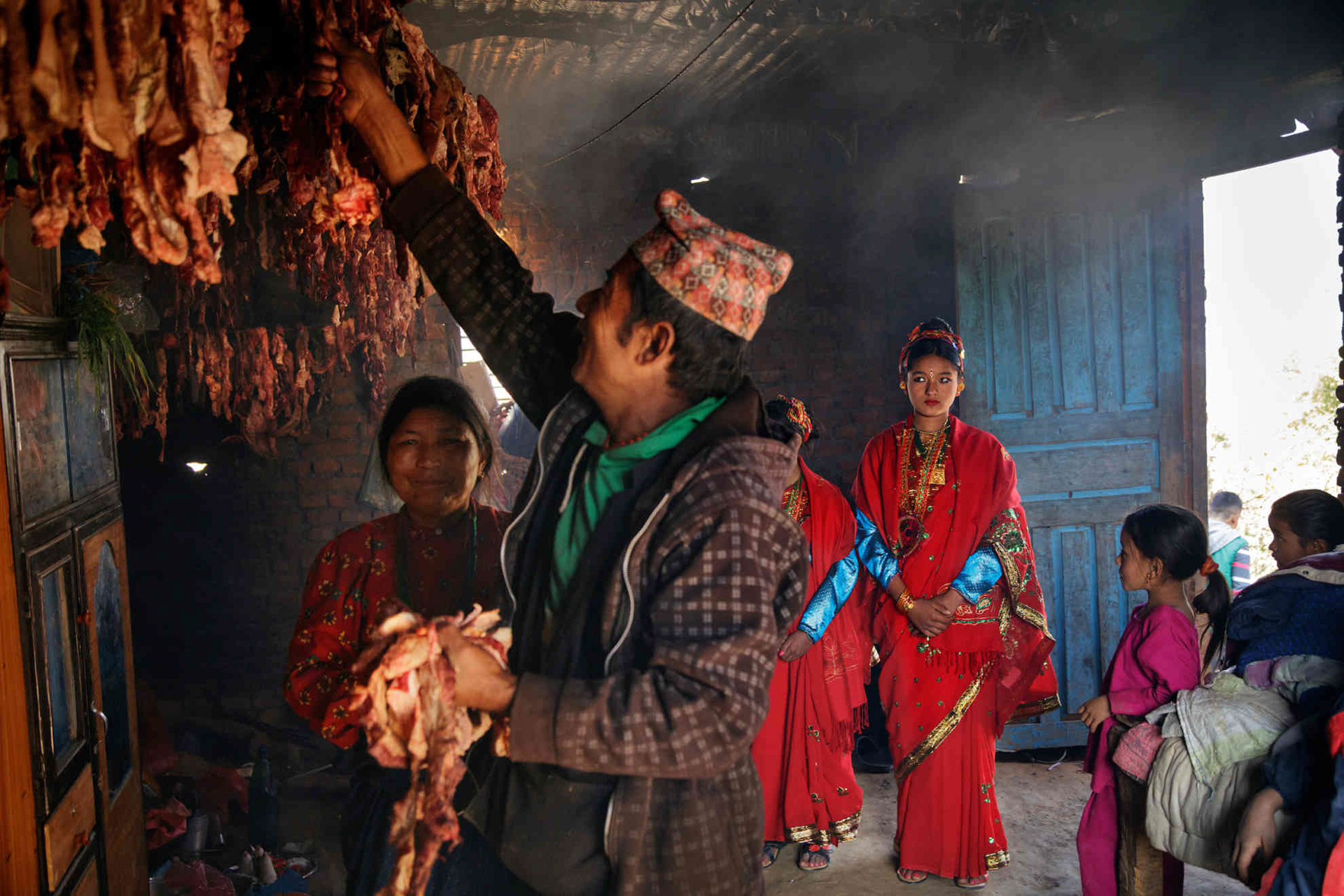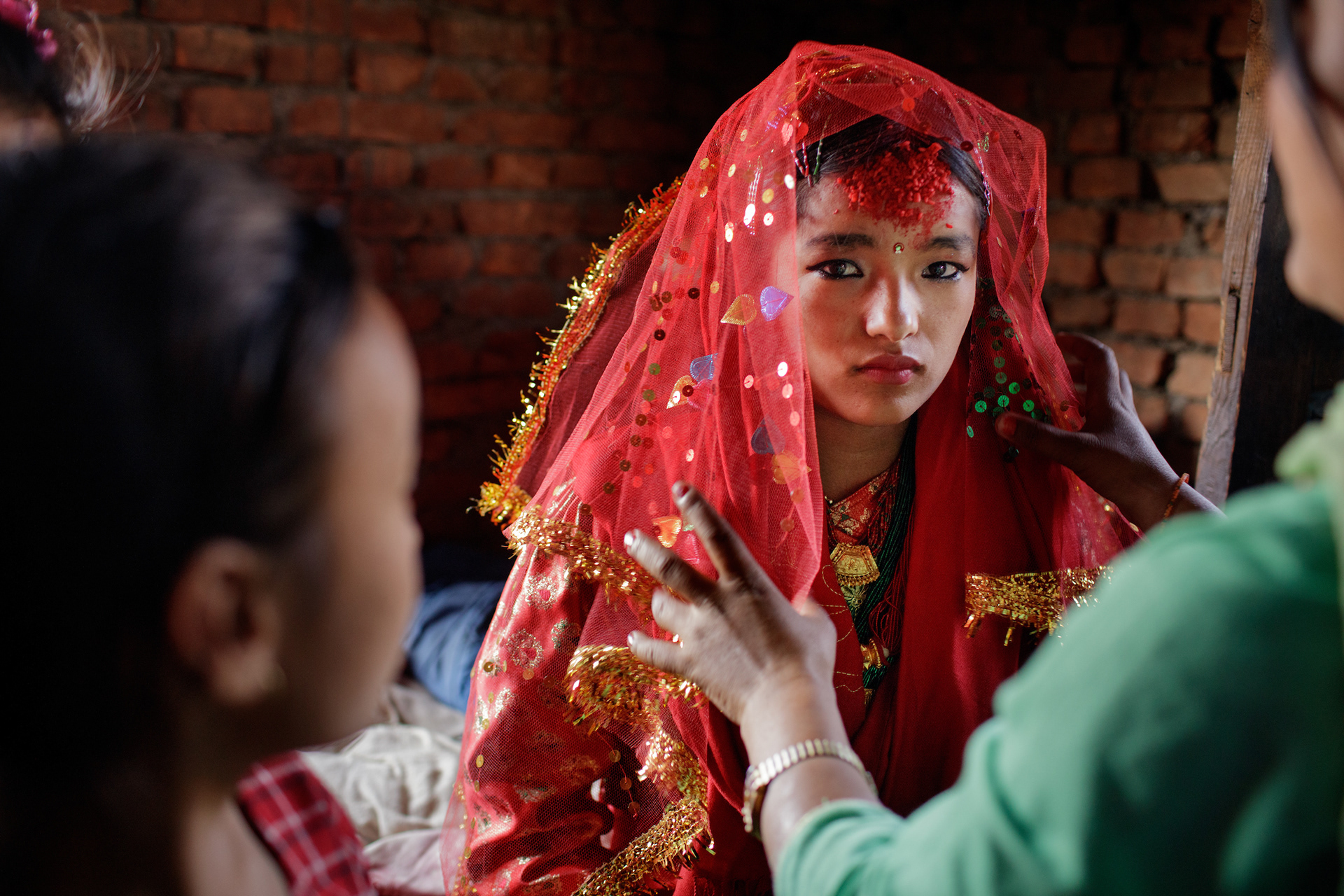 Combining Sinclair's beautiful yet chilling imagery with the Thumbelina storyline was crucial in bringing this book to life and although fairytales may end in a 'happily ever after' but... the reality is, each year an estimated 12 million girls are married before the age of 18. That is 23 girls every minute and nearly 1 every 2 seconds. 
Using the bright colours of this Nepalese wedding and the beautiful fabric of a traditional wedding dress, I wanted to personify the book to reflect the experience of a traditional wedding whilst still relaying the reality of child marriage.
​​​​​​​