Hello, I'm Rania. Half Palestinian, half English, 24 years old and currently living and working as a freelance creative, in Dubai, after recently finishing up a year with a locally based start-up lifestyle brand called Les Spot.
My experience includes mini projects with TALA (the sustainable athleisure wear brand) and HypePeace (activist streetwear brand). Prior to this I was fortunate enough to work at 2 renowned agencies in London - at TEMPLO in Shoreditch, whose work focuses on education and social justice and I undertook an internship at Johnson Banks in Clapham.
I've loved my time in Dubai so far and I can't wait to continue learning and growing as a creative and individual within this beautiful city.  for any questions or if you would like to chat further I look forward to hearing from you soon.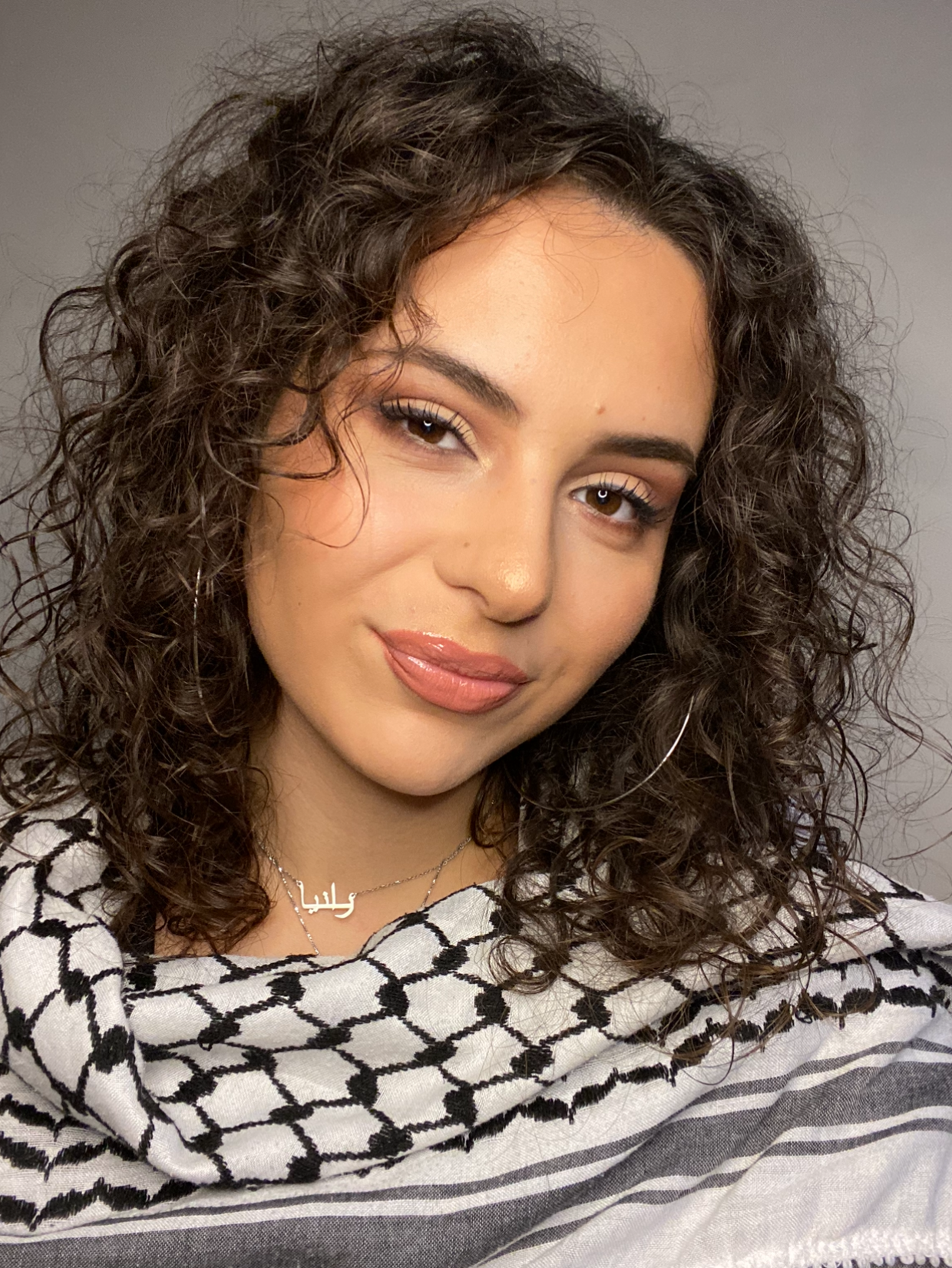 BA Graphic Design (Hons) at Arts University Bournemouth (2016-2019)
Foundation Diploma in Art and Design at Arts University Bournemouth (2015-2016)
A-Levels's at Talbot Heath School (2013-2015)
Photoshop | InDesign | Illustrator 
Basic After Effects | XD | Premiere
All-round team member and Creative at Les Spot
Design Intern at Johnson Banks 
Design Intern at TEMPLO | 6 months
In-house designer for Mighty Quinn's Barbecue UAE | Christmas 2019
2 week internship for Bright Blue Day | Summer 2018
Live brief with Thinking Juice | February 2018
In-house designer for Noodle Bar | Summer 2017