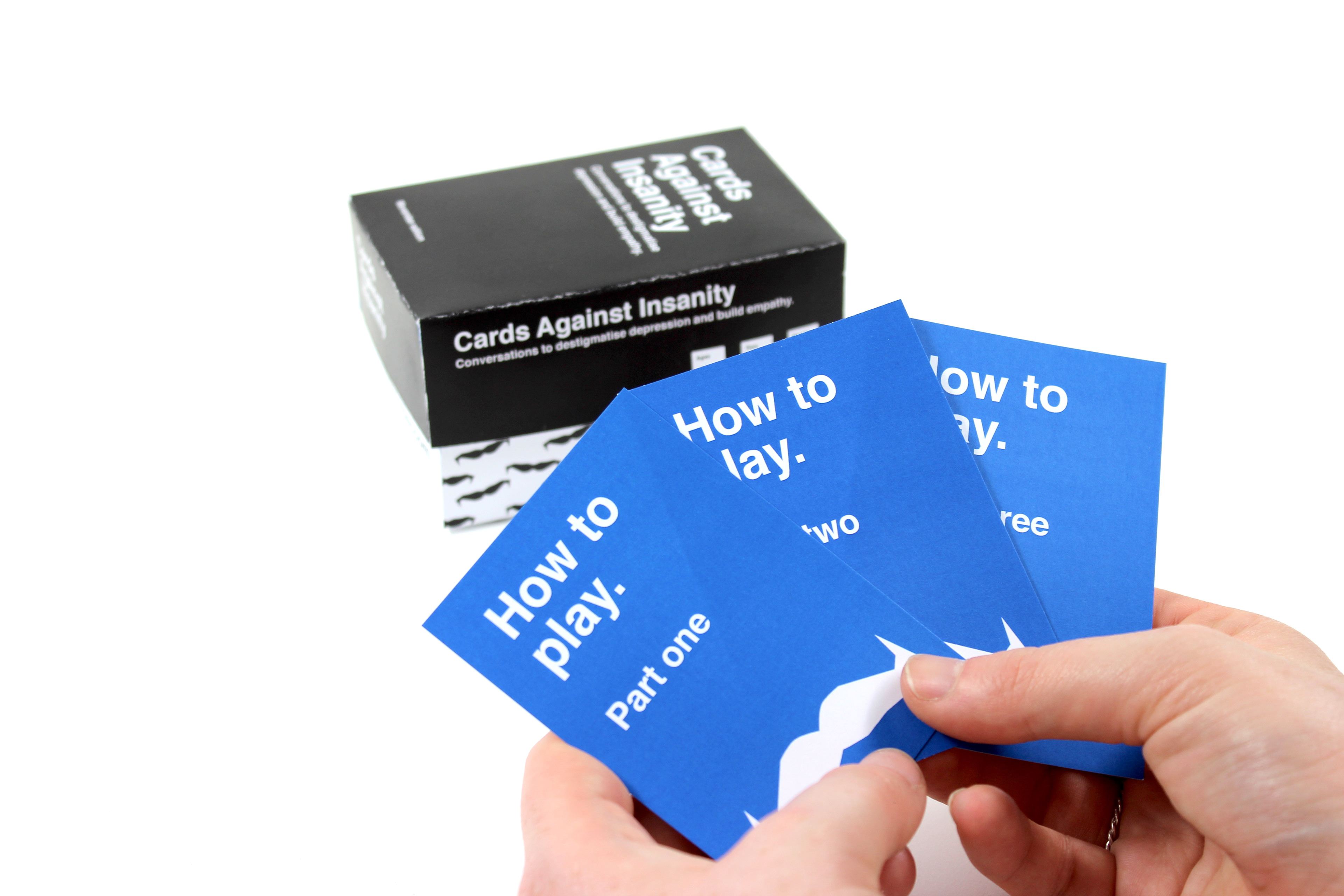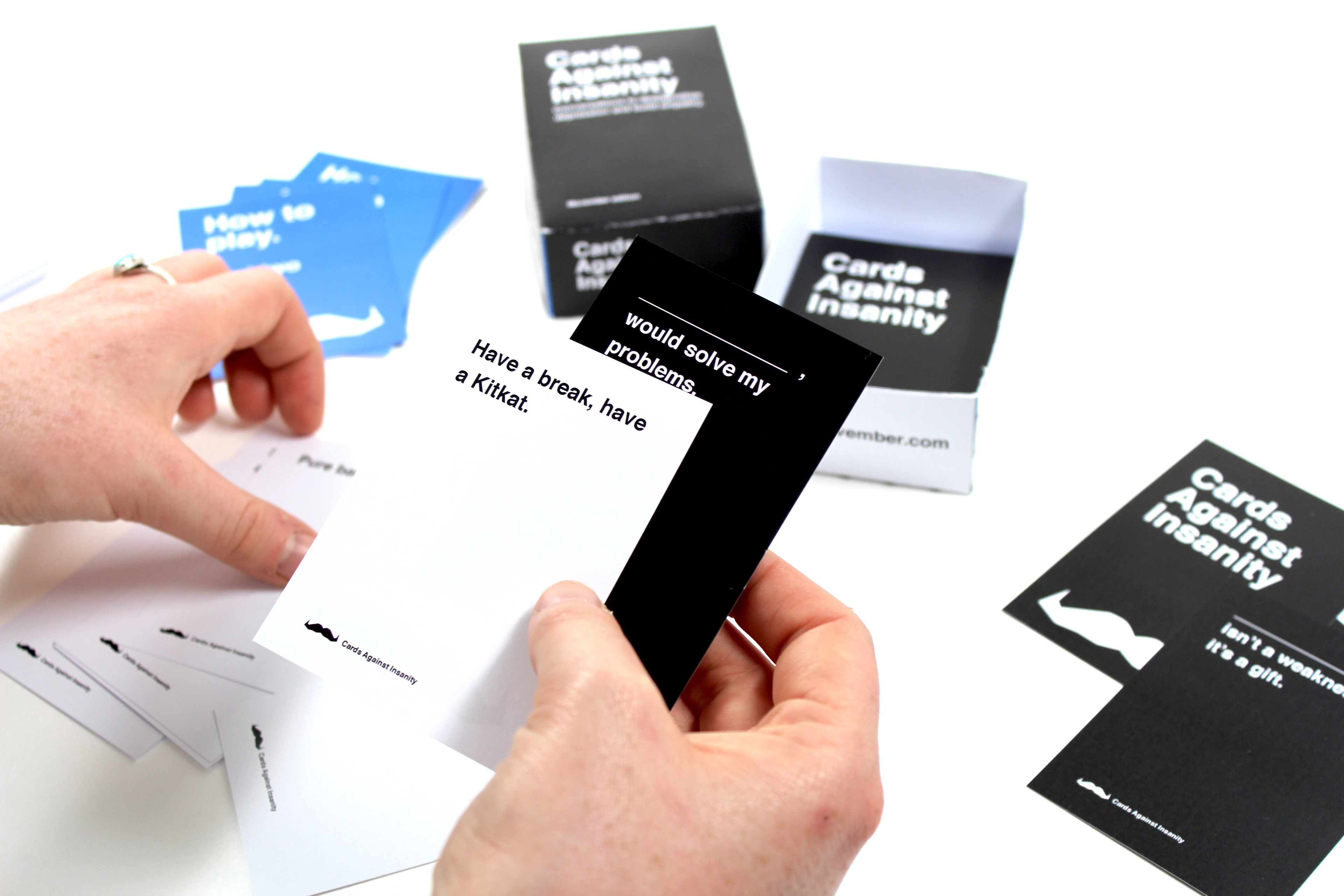 I found the main issue when dealing with depression was communication between family and friends. Therefore, I decided to create an adaptation of Cards Against Humanity focusing on male mental health with a humorous twist. 
A pack of 120 cards, made up of 20 black subject cards and 100 white answer cards. Throughout each round a subject card is placed in the centre, then each player gives one of their white answer cards. During each round all players will have an opportunity to select the answer card that they feel is the funniest or the most relevant to mental health, from the ones submitted.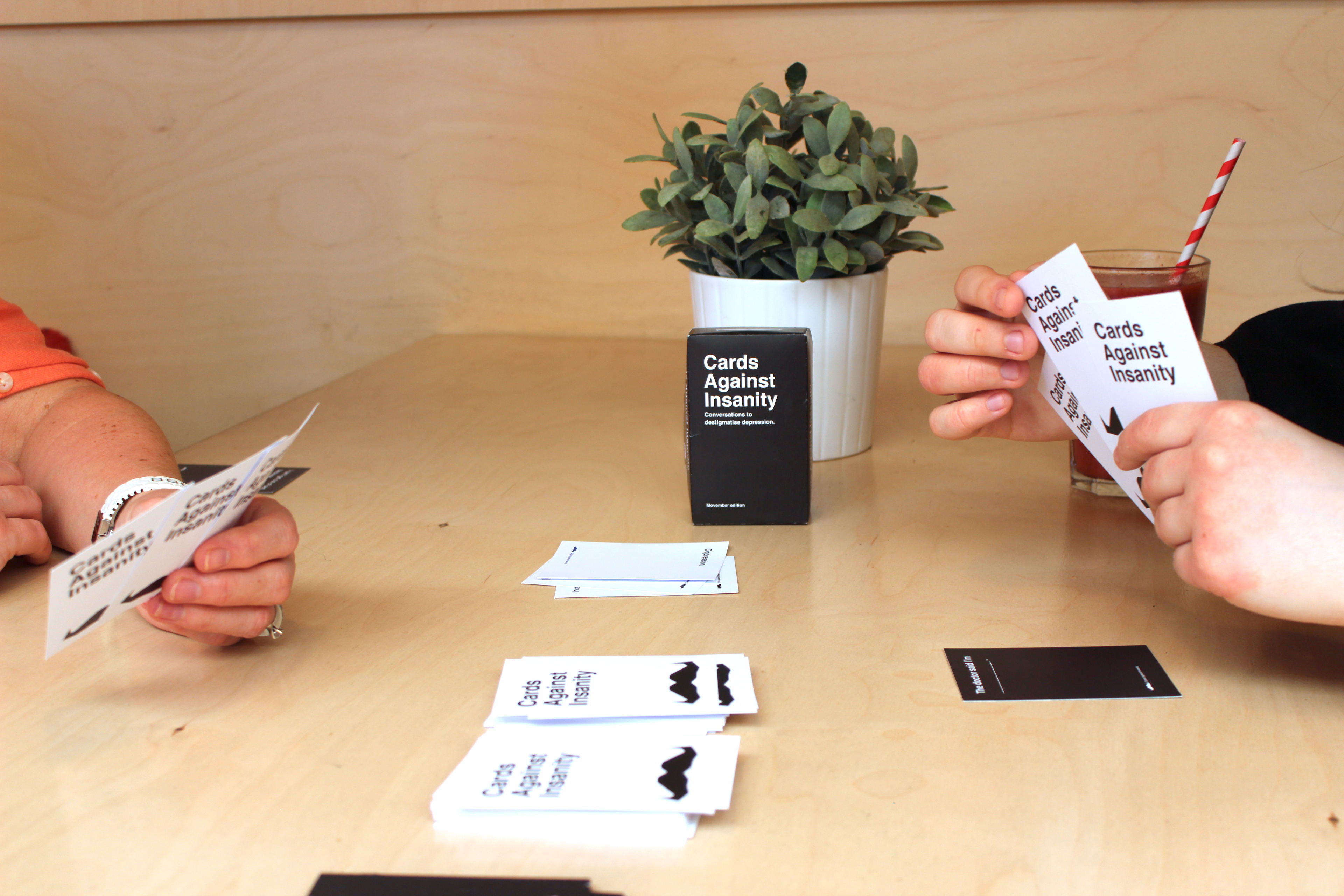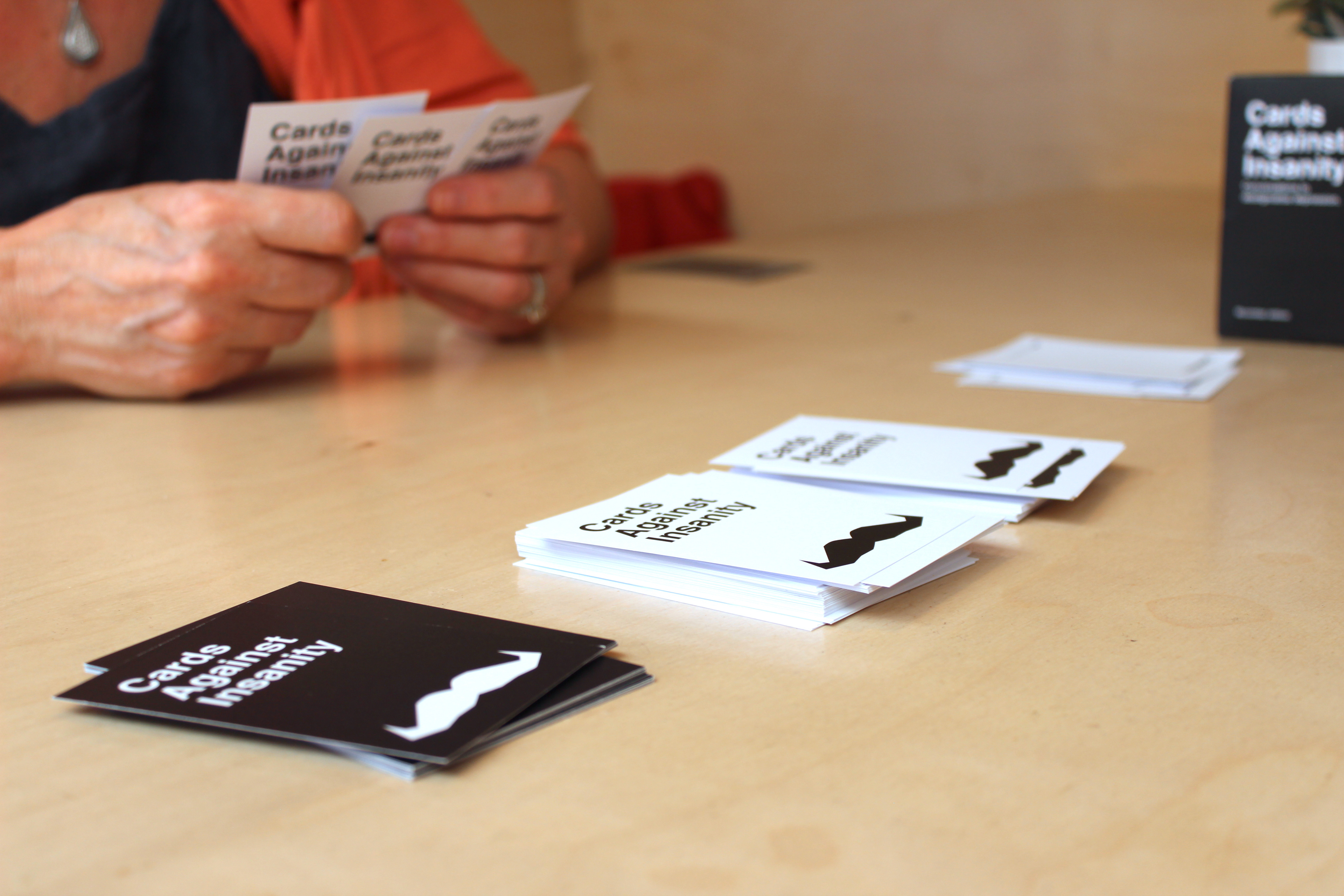 This journey book contains the process documentation of the 'Cards Against Insanity' project. Being a user centered design brief it was important that each stage was documented properly and that I tried to follow the design process of: Discover, Define, Develop and Deliver.